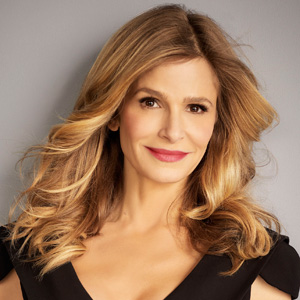 With good humor, specificity, and charm, Mark makes a challenging technique accessible and fun!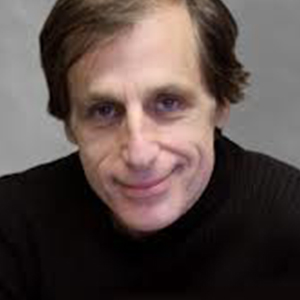 "I really enjoyed our Alexander Technique lessons, learned a lot, felt lighter, more balanced and my neck pain is better. You have a true healing presence and great knowledge and skill."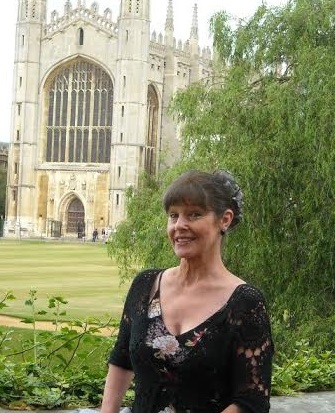 "I am always delighted to tell people about Mark's work with the
Alexander Technique. My father was one of F.M. Alexander's original students, and when I suddenly started to have back pain I decided to look for an Alexander teacher as great as he was. I was amazed to find Mark. He's helped me get rid of my pain and feel more positive about my life – and, what's more, it's been great fun!"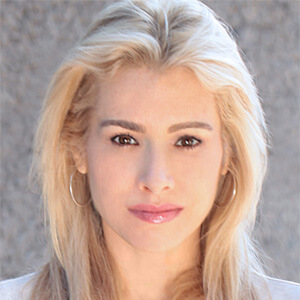 Mark showed me how to move the natural way with ease and simplicity, avoiding unwanted stress on my body.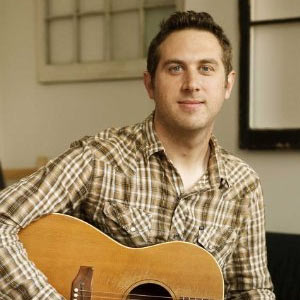 Studying with Mark has been a life-changing experience for me. As a professional musician, I began Alexander Technique lessons after a repetitive strain injury left me unable to use my hands, as well as with acute pain throughout my body. After visiting numerous healthcare professionals who attempted to treat only my symptoms, Mark showed me the necessity of looking at the larger picture. From the very 1st lesson, I was impressed with Mark's acute awareness of the body and compassionate teaching philosophy. Our lessons have helped me not only regain the functioning of my hands, but also drastically reduce the pain I have lived with for many years. Thanks Mark, can't wait for our next lesson!
Sciatica and chronic intestinal discomfort brought me to the Alexander Technique. Thanks to the thoughtful, gentle guidance of Mark Josefsberg, both have been reduced or eliminated. In addition, I feel like I've gained back the inch and a half in height that I'd lost since menopause.What I like best is that I'm a student (not a patient) learning a technique that I can use to help myself.
I have the highest praise for Mark and his Alexander Technique lessons, both the group and individual lessons. When I first started going to Mark's Alexander classes I'd been suffering from severe repetitive stress pain from computer use in my arms, hands back, shoulders and neck. After a few months of attending group or solo Alexander Technique lessons once a week the difference has been LIFE-CHANGING. Before the lessons I think it's fair to say I was in constant pain… but with Mark's amazing guidance, the pain has been reduced by 70-80%, and I have far more pain-free days than painful days. Highly recommended!
I walked in to my first visit with Mark with neck pain, back pain, fear I wouldn't be singing in 2 years if it kept going the way it did, and an overall negative feeling of being cut off from myself and others. I walked out of my first visit with Mark an inch taller, voice resonating like it hasn't in quite some time, and an incredibly beautiful feeling of connectedness, lightness, hope and empowerment. I'm so grateful I found him and The Alexander Technique.
I am learning the Alexander Technique in order to restore my body after trauma and PTSD. I highly recommend Mark's teaching for anyone who is looking for a safe space and trauma-sensitive teaching and learning. Mark has adapted his approach to make the class safe for me to learn and he knows how to release any fear that comes up to interfere with learning. His explanations make it easy to grasp and begin to practice new patterns that alleviate pain and promote confidence in handling everyday life stresses with greater ease. In learning the Alexander Technique with Mark, I have experienced a significant reduction in panic attacks and a significant increase in my ability to manage stress and trauma triggers. Best of all, I'm gaining a practice that I can use all the time to be both more flexible and strong.
Mark is a wonderful Alexander Technique teacher. I have had serious neck pain from sitting poorly at the computer for many years, and within a matter of weeks of taking private lessons, I have improved considerably and am pain free. These Alexander Technique classes have helped me more than physical therapy, exercise, chiropractic care, and massage therapy.
Ok, so I have to be honest when I say even though I heard about Alexander Technique through a friend years ago, I was always a little unsure of what is was and skeptical of what it would/could do. So, I thought 'what the heck' and signed up for a class with this guy Mark. I've gotta say that it was extremely informative and really beneficial. The class was small and intimate, just myself, the instructor, and 3 other people. We all started by going around the room and sharing about our ailments – a common complaint was neck/shoulder pain. The class is slow-paced which is great, and he takes his time going around examining each individual's posture, sitting/standing technique, etc. I liked that personal attention because it helped me to realize what little mistakes I was making throughout the day, that I never noticed I did. Seeing as I sit at a desk at work, I feel my neck and back always hurt by the end of the day. But I feel that with the little pointers he brought to my attention, I can work on putting less stress and strain on my body in certain areas, and try to focus in on how to be more comfortable in whatever I'm doing at the moment. I would definitely recommend Mark, I'd say if anything just try out 1 class and give it a go, it couldn't hurt (definitely couldn't put you in more pain than you might already be in, that's for sure). lol
I did not come to the Alexander Technique (AT) due to pain. I came to AT improve my life and avoid injury. At 63, I live in a physical universe: When not sitting in front of a computer screen at the office, I am riding up and down hills on my Italian racing bicycle, dancing the Argentine tango, mountain biking, or working out within an inch of my life with a personal trainer. I believe a body in motion stays in motion. AT is the organizing element in these activities, and Mark is my able tour-guide, helping me find the common threads, and easeful use of my "self" in these seemingly disparate activities. Mark is knowledgable about AT, thoughtful, and articulate. He can both follow me, and lead by providing instruction and advice. With Mark's guidance, I have learned the critical importance of freeing my neck. If you are reading this, I am certain he can help you too.
Mark is an extremely caring and thoughtful teacher and healer. I came to the Alexander technique through a friend that had found it helpful. IT HAS CHANGED MY LIFE. I suffer from quite severe cervical radiculopathy and in just a month of classes with Mark, my pain has been reduced 60-80% and I feel that I have greater comfort and awareness in my body.
I've been studying Alexander Technique with Mark for a few months now and I definitely notice the positive impact his lessons have had in my life. I'm usually a very shy and closed-off type, but his lessons have enabled me to carry myself with more ease, openness, and confidence. Mark is an extremely kind and patient Alexander teacher who truly cares about each and every student.
Until suffering a neck injury I was an avid runner. The injury left me barely able to walk without pain. After trying medication, PT, massage therapy and surgery with some success, I turned to Mark and the Alexander Technique. I chose to take lessons with Mark specifically because he too had issues with neck pain. The difference in my life has been amazing"1 although my doctors have recommended that I do not resume running, I can easily walk 5+ miles at a time with no pain. Also, by incorporating what I've learned into my daily routines and simply learning to be more aware of my movements, my posture has improved tremendously. I was skeptical at first that subtle changes in my life would have such an enormous effect. however the improvements in my life are undeniable. Mark is a patient and supportive teacher, who makes the lessons extremely easy to understand.
I have a lot of upper trap pain when I'm walking around carrying purses and bags, and being that I live in New York City, I'm talking about every day of my life. I took your advice and changed my head placement on my next trip back from the grocery store. My pain went from a 8 on the 10 scale, to a 0. I am so excited that I have found a way to reduce the pain I've had in my life for the last 9 years. Can't wait to see what I'll learn in our second Alexander Technique session.
I've been taking Alexander Technique lessons from Mark for almost 3 years and can enthusiastically endorse him. After years of seeking pain relief from chiropractors and massage, I came to Mark who provided more relief in an hour than I got from years of doctors. He's great at customizing lessons to one's specific habits and needs.
I hope you'll put this on your testimonial page. Mark, thank you so much for our lessons. As you know, when I was searching for an Alexander Teacher, price was a huge consideration. Thanks for working with me on that. BUT, the lessons turned out to be absolutely invaluable. How can you put a price on reducing pain and feeling better? Plus, my posture looks great, and I can do the Alexander Technique on my own now. I know I'll be coming back to you sometime!
Mark Josefsberg is a remarkably effective and dedicated teacher of the Alexander Technique. The technique has helped me overcome injury, develop patience and poise, and has brightened my life in countless ways. Way to go, AT! Way to go, Mark!
I have suffered from recurring back pain for a long while, and since my son was born two years ago things have gotten worse. After several bouts of back spasms followed by multiple visits to the chiropractor, it was time to try something different. My husband, who was also having back problems, found out about Alexander Technique. He was studying on his own, looking at videos on YouTube, and then with another teacher. I was getting tips second hand from him for a while, and even that was helpful. Then we both started practicing Alexander Technique with Mark. We both learned a lot, even after very few lessons. Mark is a great communicator, and really helped us understand ways we could change some habits we had that were causing us a lot of pain. Like how to pick up our kid, how to sit in a chair at the computer, how to eat soup, how to push our stroller and other things we do every day, how to do these things and not hurt ourselves. This has made a huge difference in my life. One time, after about 3 or 4 lessons, I used Alexander Technique to prevent an imminent back spasm. My son had fallen and hurt his arm, and we had to spend the night in the ER. I couldn't put him down for almost 8 hours, which made my back feel pretty bad the next day. I recognized the feeling, and was really scared because other times I felt that way before suddenly feeling my back "go out." That would mean a major disruption of our lives, since I would be stuck flat on my back in bed, unable to do anything on my own. I was scared to move, but my husband reminded me about the Alexander Technique. So I just started moving, consciously using what I had learned, and over the course of two days I felt almost completely normal! I think it really makes a difference to have a teacher like Mark who seems most interested in getting the word out about Alexander Technique, as opposed to a chiropractor who just wants you to keep coming back – never sharing any info with you about how you can help yourself.
Dear Mark,
Thank you! I enjoyed working with you and found the Alexander Technique to be a remarkable tool. My son is studying piano at Carnegie Mellon University, where he is also taking the Alexander Technique. It has had a huge impact on him. So much so that he convinced me to do it as well. Your knowledge, skill, and good humor have made it not only a thoroughly enjoyable experience, but an extremely valuable one as well. The work has produced immediate results. Finally, I have a reference point for how to align my body in an effortless way. The results are freedom from pain and tension in my neck and a general sense of well being. Many, many thanks!
I suffered from muscle spasms in the neck and shoulders for many years, trying all kinds of medicines and physical therapies. My Alexander Technique lessons with Mark not only reduced my pain at a remarkably, almost miraculously quick rate, but I also stopped feeling powerless over and at war with my muscles. Learning the Alexander Technique with Mark has been a great pleasure and I could not recommend it more highly.
An intuitive and insightful practitioner! After 2 back surgeries 6 years apart, the AT way of life I learned from Mark is beyond invaluable. 9 years since my 2nd back surgery – with AT, I've been able to avoid a 3rd. When I move with intent in the way Mark teaches, I'm able to neutralize any twinges that may pop up and aid my body to heal itself. If you have pain and you're lucky enough to live in the NY area, I highly recommend Mark Josefsberg!
Thanks for all your help. I continue to do all the things you've taught me. Now, amazingly, I am virtually pain free all the time.
There are times when I forget and don't use my body properly. I quickly feel discomfort when that happens, and I know what to do about it.Usually, I can get back to feeling good within a couple of hours. So, again, thank you for everything you taught me.
You know, there's a good chance that you're going to get taller, and it may seem like you're growing… because, well, you are," Mark said to me on one of our first sessions. I would gladly get taller, I thought. I was only 5"1. I also wanted for my back to be straighter, and for my neck and shoulders to hurt less. Since I have scoliosis, a slight but consistent backache is customary for me. Before studying the Alexander Technique with Mark Josefsberg, I had gone to a lot of chiropractors that offered massage therapy and back cracking, which felt great, but made no lasting impression on my scoliosis. What I'm now learning from Mark is that that the way I hold my back while sitting, walking, or moving around directly relates to the amount of daily pain I experience. I've been seeing Mark once a week for the last 8 months, and the result is obvious: I have fewer muscle aches and headaches, and I've "grown" '3/4 of an inch. I highly recommend studying the Alexander Technique with this great teacher.
Mark is a very perceptive and well-informed teacher of this technique. He has helped me enormously over the last year.
I became interested in the Alexander Technique as a way to help me with my posture. After my initial lesson, I walked out feeling taller and light as a feather. I have now been taking lessons for half a year and am amazed at the difference in my posture and upper back. I didn't realize how simple everyday movements can contribute to poor posture and other ailments. Mark has taught me how to move my body in the way our bodies are made to move. Not only do I look better, I feel better because I move more easily and freely. I definitely recommend that everyone try the Alexander Technique. I now look at other people stand, sit, etc. and feel like I know a secret that could make their lives easier.
A great Alexander Teacher! He's the real deal. He understands the technique both practically and in its broadest sense. That is, it can help so much in our daily lives, and also change us profoundly for the better. I've worked with Mark about a year, but had lessonsfor decades and he's one of the best teachers I've met – very dedicated, wise, down to earth and funny.
I've studied with a few Alexander Technique teachers for the past few years. Now that I'm studying with Mark, I realize that one of the differences is that he's a regular guy. He doesn't talk to me in the usual sing-songy voice, and doesn't treat me like I'm in kindergarten! I'm getting A LOT out of the lessons.
My daughter (a 4th Year undergraduate Drama/English major) suggested strongly that training in the Alexander Technique would be beneficial for me. She did not say why and she did not tell me much more than that. I do listen to her and she is often right. In this case, she was most assuredly so. I spent several months investigating the Alexander Technique and looking for practitioners and proponents to speak with. I found Mark Josefsberg in this process and began my training with his guidance. Alexander Technique Training has helped me in a number of ways. Born in 1950, there are many ways that my body has served me well. I have experienced successes as a student, as an athlete, as a teacher and as an academic. I have a few miles on my biological odometer. Alexander training has helped me to integrate insights and behaviors that support wellness right now and which also, I expect, will enhance the quality of my life in the years ahead. I am standing taller. I am walking and moving with greater ease. When tending to highly engaging, but sedentary, work at my writer's room with my keyboard, mouse and CRT, I have learned ways to be that make it more likely that I will walk after completing such duties with a neck that is not stiff, shoulders that are not sore, hips, knees and ankles that do not feel like those of the Tin Man in the Wizard of Oz, and fingers and wrists that are not numb.I do not wish to over claim about these benefits since Alexander Training is not a "silver bullet" that alone can ward off vexation. I have found it to be helpful for me though.Mark Josefsberg is my teacher. He is knowledgeable and resourceful. He is a good listener and an astute observer. My first Alexander Training was with Mark and I have continued to work with him since that beginning. Mark maintains a website that is contemporary and replete with good information. He also produces an electronic newsletter that grounds formal Alexander precepts in everyday life and situations that are commonly experienced. The approach is both thoughtful and practical. I have found these theory and practice abstracts to be excellent introductions to and reminders about Alexander ways. Mark can be trusted to get you started if you are trying to find an Alexander teacher to work with. His professionalism and personal attention will likely impress you as it has me.
I didn't feel I was focusing enough on the technique between sessions because of stress and Mark told me that the key, for me, was to release stress in the body. I was sitting on the train focusing on releasing my jaw, which is where he said there was a lot of tension All of a sudden I felt my neck release. I realized, from the lessons, that I had figured out how to control my neck and I suddenly realized how much tension I had there my whole life. I never really knew what it meant to relax or straighten my back. Now, my neck is free and I look and feel like a completely different person. I am using different muscles in virtually everything I do. I knew if I didn't change my habits I would feel pain in the future, and now I feel like I am changing them. Thank You!
I am a young actress who has been told by several acting instructors to seek out Alexander lessons. Having studied with Mark, I realize what a valid suggestion my teachers were offering me. I have a long body that I am self-conscious of. I have a lot of presence and as a female, I think I fear my size on stage and in life. I find myself compacting my body in order to meet society's standards. Mark has helped me acknowledge the full size of my instrument and has contributed immeasurably to my potential as an artist
While performing on drums, my left arm was freezing to the point of not being able to play. I had a constant sharp pain around my elbow and hip. My ankle was weak, and my balance was very precarious. I was constantly dragging my left foot, and catching myself so as not to fall. One day I did fall, and broke my nose. My neck was always in pain, which radiated down my arm. I was in constant need of chiropractic adjustments. After Alexander Technique Lessons with Mark I am able to play for as long as is necessary without the intense pain. The sharp pain and tightness around my elbow is dramatically reduced. I'm getting a better, richer sound on my drums. I'm hardly ever dragging my foot, and I no longer feel as if I'm going to fall. My neck is now pain-free! When I went for my physical this year my doctor measured my height at 5′ 5 and 1/2. I had her double check it, because I had never been taller than 5′ 4 and 3/4! How cool is that?
"I suffered a herniated disc in my lower back, which hospitalized me, paralyzed my left leg for several days, and wasted the muscles all the way down to the calf. One doctor said I would never run again, and another told me to consider injections or surgery. With the assistance of Mark Josefsberg, and the Alexander Technique, I became confident in motions involving the back and leg. I am now once again playing a musical instrument and riding my bike, and I have been able to mitigate the pain to the point that it does not interfere with my work as an attorney. Mark is a talented and patient teacher, and I highly recommend him and the Alexander Technique to anyone who believes his/her occupation may be at risk due to pain, or to anyone who just wants to feel better.
I came to my first Alexander lesson with pain in most of my joints, terrible posture, and a habitual limp. Now most of my pain is gone, and I look and feel so much better. I used to get pain in my shoulders every time I went for a walk. I've learned to walk more freely and stop creating the tension that was causing me pain. I highly recommend this technique. It has changed my life.
Whenever I used to go to get fitted for a shirt, my tailors would remark that my left arm was half an inch shorter than my right. This isn't uncommon, and I figured I was just built a little asymmetrically. After some gentle guidance from Mark, I found that it was actually a matter of shoulder tension. I probably picked up the habit of tensing my left shoulder after I injured it during high school wrestling. My shoulders feel much better now, and the tailor tells me my arm measurements are now equal. The funny thing is, I went to Mark for help with knee problems. Of course, he delivered that, too. And much more!
After being dragged kicking and screaming to an Alexander Technique lesson by my girlfriend who wouldn't let up . . . I had to say she was right. It has been a fabulous ride. Previously I popped Advil for backaches and headaches, sometimes daily. I've only had two Advil in the past 5 months! I have four curvatures of the spine and am aware of pain most of the time. Ok, WAS aware of the pain. Because I am a laborer I still get sore, but it pales next to what I have endured all of my adult life. Mark is a great teacher. He's so keyed in to people. I think the Alexander Technique is my new addiction!
"Very engaging instruction."
"Very simple, explicit helpful instruction."
"Practical exercises and helpful tips. Friendly atmosphere."
"Loved the teachers' attitude- so accepting and present and calm. He got through a lot of material but was flexible enough to also answer lots of questions. Was really interesting and helpful."
"Relaxed and personable."
"I felt a big change even from just this one class."
"You outdid yourself tonight. Great class."
"Eye opening. Everything taught was amazing and new."
"Absolutely enjoyed! Learned a lot in such a short period of time that can lead to improvement over a lifetime."
"Enjoyable, informative. Five stars."
"Great Alexander Technique and posture teacher!"
"Excellent! I would sign up for a follow-up course if offered."
"Great teaching skills; One step at a time."
"A great class! Will definitely recommend."
"Great introduction to the Alexander Technique. I plan on continuing with Mark's small Alexander group class on Sunday."
Hi Mark,
Thank you for the teachings yesterday. They appear to have sinked in!

The awarenesses we were developing put a different spin on how I pay attention to my body. I would normally check my breathing and where I tend to hold, but focusing on my bones and joints allows my breathing to happen very naturally. Today I had my third driving lesson, and it was enjoyable and more skillful. The tip about being at the computer helped, and I moved the steering wheel from my finger tips, and my leg was also more relaxed on the brake/accelerator. The instructor could tell right away that my body was less wound up.
Looking forward to next class!
Naz

Click edit button to change this text.