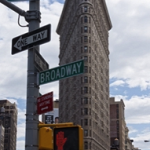 Ongoing Alexander Technique Group Classes.
Sundays 5-6:30PM or 7-8:30PM.
1133 Broadway, between 25th and 26th streets, Manhattan. Room 213. $35.
Alexander Technique lessons are traditionally taught individually. However, Alexander Technique group classes offer a few advantages:
1. These are small Alexander Technique classes (seven or fewer).
2. People support and learn from  each other.
3. The cost.
Improve Your Posture, Reduce Back Pain and Neck Tension.
In these hands-on, experiential Alexander Technique classes you will learn how you can improve your posture. We will explore how to release tension while doing simple everyday actions including sitting, standing, walking, bending, reaching, texting. We will learn how to improve computer posture, but without adding rigidity.
Since this is a small group, we will be able to address common individual issues including back pain, neck tension, and  breathing.
Here are some comments from people attending the last few group Alexander Technique classes I've taught at the American Center for the Alexander Technique, at my own office on Broadway, as well as for Lifelabs where evaluation forms are given:
"Practical exercises and helpful tips. Friendly atmosphere."
"Loved the teachers' attitude- so accepting and present and calm. He got through a lot of material but was flexible enough to also answer lots of questions. Was really interesting and helpful."
"I felt a big change even from just this one class."
"Eye opening. Everything taught was amazing and new."
"Enjoyable, informative. Five stars."
Please email or call to reserve your space. Seven person maximum. 
(917) 709-4648