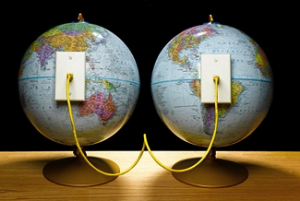 Skype lessons are for people with no access to an Alexander Technique teacher.
Are Skype lessons just as effective as hands-on, in-person lessons?  No.
But the only real question is: Are Skype lessons better than nothing? Yes.
Skype lessons are better than just reading, or watching videos.
Skype presents no barrier to the student learning the Alexander Technique principles, concepts, directions, body mapping, and a myriad of other subjects.
I am able to observe and assist people as they sit, stand, walk, bend, do kitchen work, breathing work, use the computer, play an instrument, and countless other actions.
In the lesson just ended, my Skypee told me her neck pain is being relieved significantly by the lessons. The Alexander Technique is so powerful, it works remarkably well in this seemingly challenging circumstance.
Please feel free to email or call.
The fee for Skype lessons is $40. Four lessons for $140. Check or PayPal accepted.
Mark Josefsberg-Alexander Technique NYC
(917) 709-4648